Princess Party Options & Pricing
Relax and enjoy your party... we provide all supplies required for the activities you choose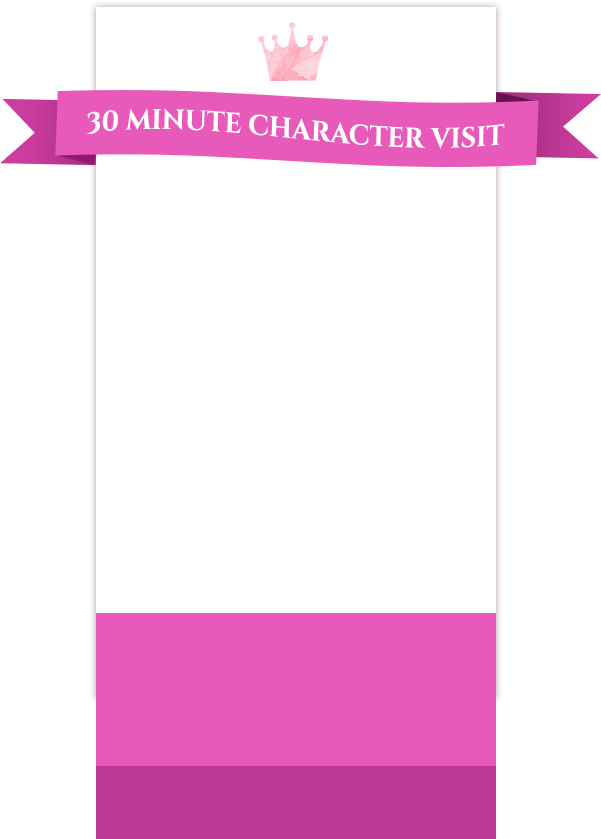 Meet and greet with guests and the character
Princess Crowning ceremony (we provide the tiara)
Singing with the children
Interactive storytelling time
The character will pose for pictures with the birthday girl and her guests
Phone call to the birthday girl
($74 non-refundable deposit + $45 due IN CASH to the character the day of the party)
*Up to $20 mileage fee will apply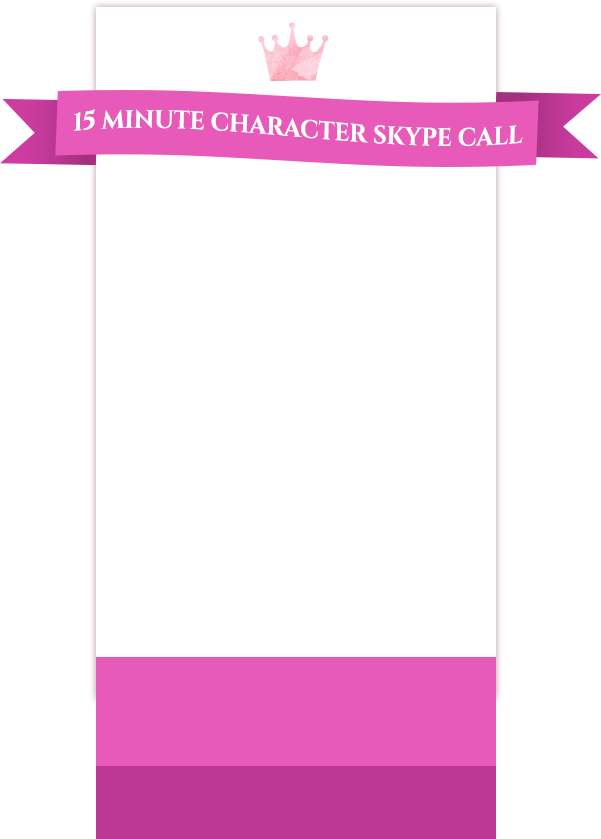 The character of your choice will Skype call your child, grandchild, favorite niece, or friend that you would like to spoil.
A fantastic birthday surprise or announcement of a special vacation or event
A special surprise any time of year
Princess Skype calls can be done anywhere world-wide!
We speak Spanish, English, Portuguese, American Sign Language, and Chinese!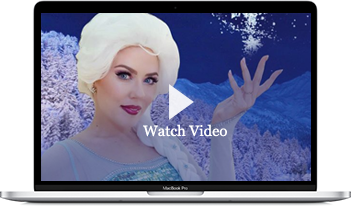 Only
$55*
The Perfect
Gift
*Can be purchased alone or added to any of our party packages

Meet and greet with guests and the character
Princess Crowning ceremony (we provide the tiara)
Singing with the children
Interactive storytelling time
The princess will pose for pictures with the birthday girl and her guests
Dancing and princess games
Phone call to the birthday girl
Includes 1 additional activity choice
($110 non-refundable deposit + $70 due IN CASH to the character the day of the party)
*Up to $20 mileage fee will apply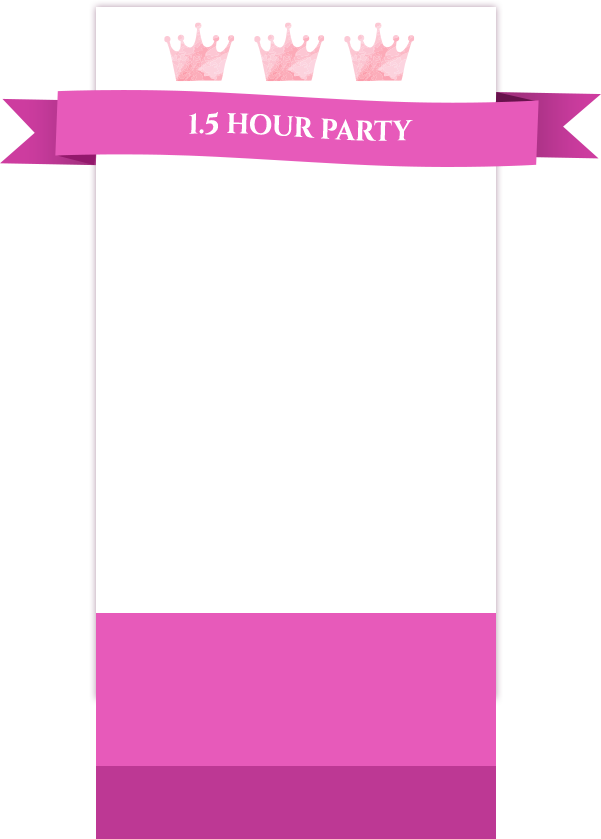 Meet and greet with guests and the character
Princess Crowning ceremony (we provide the tiara)
Singing with the children
Interactive storytelling time
The princess will pose for pictures with the birthday girl and her guests
Dancing and princess games
Phone call to the birthday girl
Includes 2 additional activity choices
($130 non-refundable deposit + $105 due IN CASH to the character the day of the party)
*Up to $20 mileage fee will apply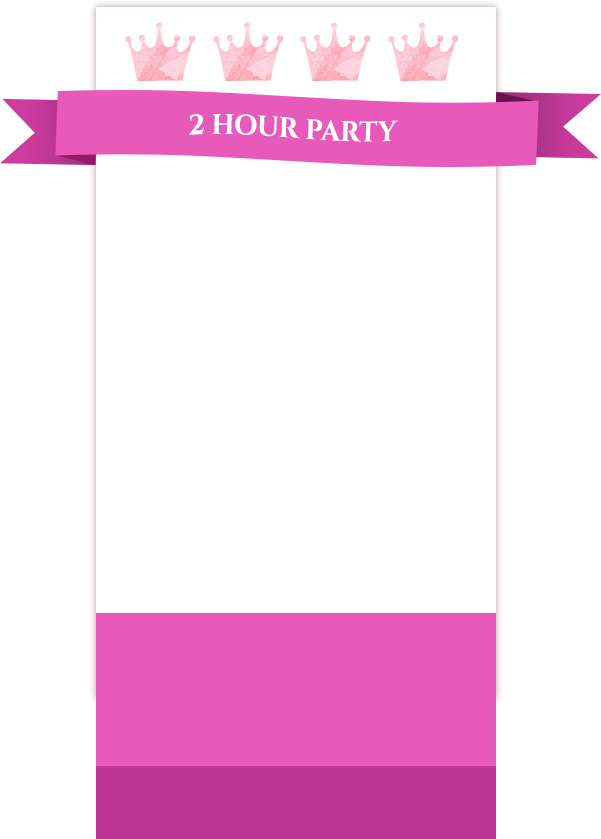 Meet and greet with guests and the character
Princess Crowning ceremony (we provide the tiara)
Singing with the children
Interactive storytelling time
The princess will pose for pictures with the birthday girl and her guests
Dancing and princess games
Phone call to the birthday girl
Includes 3 additional activity choices
($135 non-refundable deposit + $140 due IN CASH to the character the day of the party)
*Up to $20 mileage fee will apply